Sign up for our FREE newsletter and get free dating and seduction audio, ebooks, tips and news!
If you're new here, you will want to sign up for my newsletter to get FREE dating ebooks and mp3s along with exclusive seduction tips and videos. Thanks for visiting!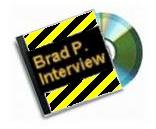 Sign Up For Our FREE Newsletter
And Receive:
*
FREE
40 Minute Interview With

Brad P

The

#1 PUA IN THE WORLD

!
* FREE 90-PAGE Flirt Mastery Preview Ebook!
* FREE 50-PAGE Magic Bullets Preview Ebook by Savoy of Love Systems!
* FREE Ebook With Secrets On How To Get REALLY Good With Women!
* FREE Ebook On Achieving The PERFECT Body!
* FREE Seduction Tips, News And Gossip Sent Directly To Your Mailbox!
So Don't Delay, Sign up

Now

Below To Get All This…