Nick Savoy's Girlfriend
If you're new here, you will want to sign up for my newsletter to get FREE dating ebooks and mp3s along with exclusive seduction tips and videos. Thanks for visiting!
Did you know Savoy of Love Systems has a girlfriend?
Did you know she is 10 years younger than him?
Did you know she is an "actress"?
Savoy, you stud-muffin!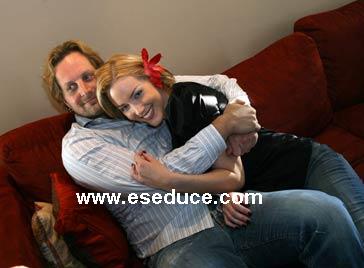 Her name is Arrin and they have been going out for over a year now.
Apparently Arrin went so far as to dye her hair blond because she knew Savoy prefers blonds.
Savoy showered her with extra love and affection in recognition of her efforts to please him.
How do I know this you ask?
Savoy and Arrin exposed this all themselves in a brief interview with "The Globe and Mail" a few months ago to promote his Relationship Management DVD program.
I give him credit for making his girlfriend public, I wouldn't be so candid personally.
This all leads to the one BIG question…
Is she a REAL actress or just one of those "actresses" who works at the The Coffee Bean?!
Let's see her IMDB page Nick!
I kid… I kid…
To see 4 free videos from Savoy's Relationship Management program click here….