Online dating advice by Scot McKay
If you're new here, you will want to sign up for my newsletter to get FREE dating ebooks and mp3s along with exclusive seduction tips and videos. Thanks for visiting!
Here's a video of Scot McKay with some online dating advice…
Did he really just use the word "pwned"?!?
Also, is "be good" his "it's casual"?!?
Anyway, I think this is pretty sound advice…
Online dating, like life, is about spending your time wisely. Answering a bunch of questions too early is a waste of time.
I like how he spins it into an excuse to progress it into a phone conversation. From there you can get a better idea if you really want an in person meeting with this women and line it up.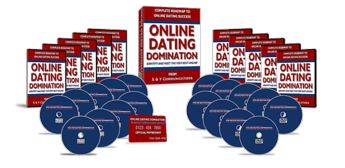 I find myself being a lot more selective upon what questions I answer voluntarily. If there is no benefit for me to answer a question or if there is no definite right answer I will often let it go unanswered or change threads.
Scot has his own program dedicated just to online dating. It is called "Online Dating Domination" and contains over 16 hours of material and countless bonuses all for under $100.
You can click here to find out more about it and get your copy now…