Paul Janka's new reality TV Show
If you're new here, you will want to sign up for my newsletter to get FREE dating ebooks and mp3s along with exclusive seduction tips and videos. Thanks for visiting!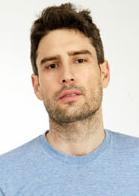 Paul Janka is apparently involved in a new reality show.
I don't know if it is directly "his" show or if he will just be one of several dating coaches with his own team…
Here's some more info from one of his recent newsletters…
I've been selected to lead a team of guys for a new reality TV show based here in NYC.

I've been asked by the producers to recruit a team that I feel best represents my methods, techniques and philosophy on picking-up women.

I scratched my head for a bit and then WHAM! it hit me - I have the perfect list of candidates, the guys who've bought Attraction Formula and my other stuff.

So, without delay, I'm coming to you today asking if you'd be interested in participating on my team. I will be the "professional coach" and the leader of the team, and I need one intermediate player and a true beginner, a guy who has real difficulty with meeting girls…

Once the team is assembled, we'll compete against other PUA teams on my home turf here in NYC…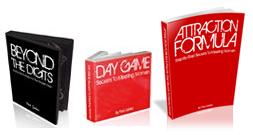 I do not want to dilute the chances of his subscribers by divulging more about how you can get on the show…
But I do suggest that you sign up for his newsletter (don't forget to also get your 7 day free trial of his ebook while you're there) and maybe in the near future he'll send out another newsletter about it…
This show sounds like it will satisfy a lot of issues some have had with The Pick-Up Artist TV show.
I've heard many pick-up artists claim to land TV shows but I've only seen the one come to fruition yet…
Something tells me with all the press Paul Janka has gotten that this one will happen.
Knowing this, now would be a good time to get your hands on one of Paul's products if you yet haven't…
Check out his new Paul Janka Beyond the Digits DVD program with a 30 day free trial by clicking here…
…or his Paul Janka Day Game CD program by clicking here…
…or finally his Attraction Formula ebook with a 7 day free trial by clicking here…