Real Man Conference 2008 this September in Amsterdam
If you're new here, you will want to sign up for my newsletter to get FREE dating ebooks and mp3s along with exclusive seduction tips and videos. Thanks for visiting!
If you missed the PUA Summit 2008 back in May and do not want to wait until next September for PUA Summit 2009, there is a similar conference in Amsterdam coming this September.
It is called the Real Man Conference and the organizers call it "the biggest seminar on seducing women in the world".
Like the PUA Summit, tickets are reasonably priced and there is an impressive list of guest speakers (see below).
Here's the info on the event: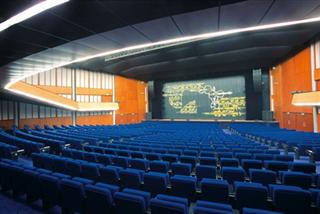 Real Man Conference 2008
When:
September 20 and 21, 2008
Where:
RAI Theatre in Amsterdam, Netherlands
About:
"This event of two days inspires you as a man to unleash your power within. All girls dream of a real man. Be that real man and attract your dream girls like a magnet!"
The language will all be English with optional on site translators for other languages provided with extra cost.

Click here for more info about the event…
Key Speakers:
* Zan (Enlightened Seduction)
* BadBoy (BadBoy Lifestyles)
* Sebastian Drake alias "Dimitri" (theApproach)
* Neil Natura
* NathanX (Master Your Sex Life)
* AlphaDoc (Dating Doctors)
* StRiPPed (Dutch Seduction)
That's an amazing line up of seduction gurus from all over the world…
Price:
The entrance fee is €297 (~$450 US) BUT…
If you reserve your seat RIGHT NOW you'll get a discount of 40% and will only have to pay €195 (approximately $300 US).
So click here to get your tickets now before the first 500 attendees sign up and the price goes back up to €297!
Reminder: You can find this conference and a schedule of practically every seduction bootcamp, workshop, conference and seminar from around the world listed at Seduction Bootcamps.