Ryan Clausan's Three Important Communication Patterns to Attract Women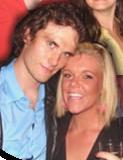 Ryan Clausan specializes in helping college men learn how to attract women.
Recently he has released his Listen Act Attract audio program where he breaks it all down for guys.
Here is a short article where he tells what he learned from communicating with many college women.
—-
The ability to effectively communicate is the single most powerful skill a guy can have when it comes to attracting women. It's a skill that only a few guys in college have but fortunately, it's a skill that anyone can learn.
I started communicating with women as often as I could, frequenting social functions and talking with 5-10 girls every time. I began to see clear patterns in their responses. Certain things I said or did constantly produced positive responses while other things always produced negative ones.
I want to share with you three important communication patterns I saw with girls that can help you to attract the women you want.
1. Don't excessively compliment girls or compliment too quickly upon the first meeting.
Most guys think that complimenting a girl will make her like them but the opposite is true.Complimenting a girl too often during a conversation or as soon as you meet her subconsciously indicates that you have no inherent value. You are relying on your compliment instead of your personality to make the girl interested in you. This is unattractive to women because they will see your compliments as a disguise for your lack of personality.
2. Don't change your opinion just so it matches with the girl you're talking to.
If you tell a girl you love to play baseball and she says she finds the game boring, many guys would quickly change their opinion to match the girls, with a comment such as, "Yeah, it can be really slow, I don't play that much anymore." This is unattractive because women are attracted to strong minded men. Disagreeing with a girl when her opinion differs from yours is always more attractive then agreeing with everything she says.
3. If you want a better response from a girl, you have to ask better questions.
What is your major, how old are you, where are you from, and what dorm do you live in are questions that have one-word non-emotional answers.
If you want a girl to be more interested in your conversation you need to her to feel emotional about something. What excites you? What are you passionate about? What is one of your happiness memories? How does (the subject she's talking about) make you feel? These are questions that make every girl pause and go into an emotional state, allowing for a deeper and more meaningful conversation. Contrarily, in the beginning of a conversation, you should never ask women about their problems or initiate negative topics. If you do, they will begin to feel negative emotions and they will link them to you.
There's so much more I have to share with you on how to become successful with women, click here to check out Listen Act Attract and to get my audio program where I break everything down for you…
UPDATE: Ryan interviewed me as part of his new "The Powerful Man" program. He also interviewed David Wygant, Ross Jeffries, Carlos Xuma, Christian Hudson and 6 more dating experts. You can get all 17 hours of interviews along with his Listen Act Attract program at a super low price by clicking here.