Ryan Gosling Dating Advice - His views on The Game, Seduction & The Pick Up Artist
If you're new here, you will want to sign up for my newsletter to get FREE dating ebooks and mp3s along with exclusive seduction tips and videos. Thanks for visiting!
I always thought Ryan Gosling was a total bitch and I refused to watch "The Notebook"…
Then I saw "Drive" and gained a new found respect for him…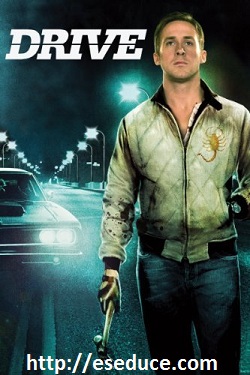 In 2011, he also appeared in the movie "Crazy, Stupid, Love" where he played the role of a pick up artist…
In a recent interview, Ryan admitted that in real life he wasn't a "natural" with the women and had to seek advice on how to pick up girls…
In fact, he admits to reading "The Game" book by Neil Strauss and watching Mystery's VH1 "The Pick Up Artist" TV show…
I read that book, The Game. I like to call it The Lame. Or that TV show, The Pick Up Artist. I watched that. I don't know whether seduction can be taught or not. But these gentlemen seem to think that they have something to say, and they have devotees.
Instead, he claims to have learned how to pick up girls by following the tips in men's magazines…
I just tried to follow all the rules that men's magazines give you, like all the ways you're supposed to dress, all the exercises you're supposed to do, and all the things you're supposed to say. Just follow the letter of the law.
As a guy who runs a seduction blog here's my comments on all this…
1.) Ryan is smart to distance himself from the seduction community
Ryan watched Mystery's show and read Neil's book, he at the bare minimum "dabbled" in this whole pick up artist area. He makes his money by doing chick flicks and his target audience is women. I totally expect him to distance himself from the seduction community. I'm just amazed that these mainstream celebrities are knowledgeable of all this pickup artist stuff!
2.) If you can learn how to get better with women by subscribing to Maxim, Esquire, GQ or Playboy… more power to you
I find most magazines to be full of bullshit. Maxim is like Playboy for pre-pube boys and the "articles" make me lose faith in humanity. Most of the men's fashion magazines are full of ads and clothes I wouldn't wear or can't afford. I'm not shitting on any of them if they work for you, but there's a reason why the seduction community exists. It's a place for concentrated and uncensored advice on all facets on how to get laid. In fact, join my free seduction newsletter and you'll learn how to pickup girls without having to buy some stupid magazine with smelly cologne ads and have those annoying subscription cards fall out when you read it.
3.) "The Lame"? … Really?
Are we in 3rd grade still? Hey, I'm the biggest critic of Neil's book… but it is what it is. It's just a story similar to any of these chick flicks that Ryan's been in - a guy goes from a chump, to a player, then learns that being a player is bad and unsatisfying, and finally becomes a satisfied monogamous man. Since it is a "story" and not just hardcore PUA advice, it has become a popular "first-step" into this whole seduction community.
Any ways, props to Ryan for mentioning the seduction community and for dating Eva Mendes (drool…)

Now go join my pick up artist newsletter by clicking here (it's FREE!)
It's casual,
Mack Tight