Ryan Reynolds vs. Ross Jeffries - Who's The Best Green Lantern?
If you're new here, you will want to sign up for my newsletter to get FREE dating ebooks and mp3s along with exclusive seduction tips and videos. Thanks for visiting!
Below is a picture of Ryan Reynold's as "Green Lantern", complete with a green costume and power ring…
To his right is Ross Jeffries as "Father Of Seduction", complete with green v-neck t-shirt and some plastic toy rings from a gumball machine…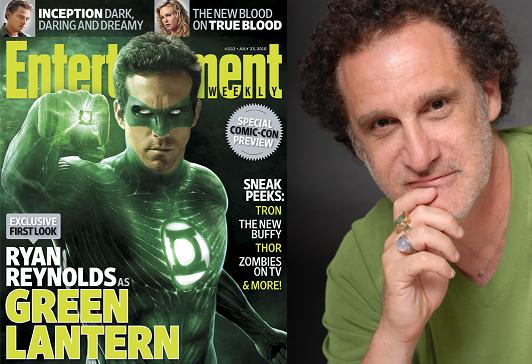 The hair… the nose… the abs…
The similarities are endless, aren't they?
Surprisingly, the Green Lantern ring can be used to create "mental earplugs to block out telepathic communication and manipulation"…
Sounds like it's the kryptonite to Ross's NLP-laced Speed Seduction teachings…
Anyways, congrats to Ryan for landing the Green Lantern role (and Deadpool for that matter)…
But can Ryan Reynold's land a (supposedly) hot 19-year old Swedish girl like Ross?
Wait… that's right… he's only married to Scarlett Johansson…
Sorry Ross, I guess it's back to reading comic books and quoting Sandman for you!
Maybe go start on Speed Seduction 4.0 or something