Scot McKay
If you're new here, you will want to sign up for my newsletter to get FREE dating ebooks and mp3s along with exclusive seduction tips and videos. Thanks for visiting!

Scot McKay is dating coach from San Antonio, Texas. He runs the company X & Y Communications.
Scot McKay is the author of several dating products both focused for men and women.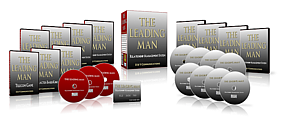 His most recent product is called The Leading Man and it is a comprehensive relationship management system. It focuses on developing and maintaining successful long term relationships with multiple women.
Click here to find out more about Scot McKay and his new product…