Sean Stephenson Death From Fall & Head Injury (Sadly Dead at 40 Years Old)
If you're new here, you will want to sign up for my newsletter to get FREE dating ebooks and mp3s along with exclusive seduction tips and videos. Thanks for visiting!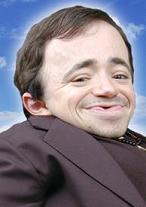 Sean Stephenson died at the age of 40 (May 5, 1979 - August 28, 2019). His wife said it was a result of head trauma due to a fall. They apparently unsuccessfully tried to perform surgery on him.
Sean was mentored by Tony Robbins and seemed to dabble in all areas of self-help and motivational speaking. He was also a therapist.
He was involved with the pickup artist community during its peak in the mid to late 2000's. He published "Inner Game Magazine" and interviewed with several prominant pickup artists and dating coaches. He spoke at David Deangelo's Double Your Dating Man's Transformation program and was also interviewed by him. I made one blog post about him back in 2009.
More recently he appeared to be focusing on fitness, health, positivity, and was working with Joseph Gordon-Levitt at some capacity.
I remember an interview he did with Pickup Podcast where I felt like he came off as a bit overly cocky to the point of being abrasive. But later he went on The Barry Kirkey Radio Show and was incredibly warm and humble even after Barry mocked him for claiming he lived "the life of a rockstar".
I feel like he's proof you have to play the hand you're dealt with in life. No one wants to be a part of your pitty party. It seems like everyone wants to blame others, claim to be victims, and feel sorry for themselves. Sean was proof that you can overcome your weaknesses by focusing on what you can fix.
The strength of his impressive social skills and quick wit allowed him to overcome the weakness of his body. This is the foundation of becoming better with women, becoming a more positive person who grows internally and socially.
I've read that he previously fell on his head. A dog pulled him out of his wheel chair during a walk. So this was apparently the 2nd time he fell on his head. There's mentions that his death was due to a severe concussion. My initial reaction was "couldn't that have been prevented?" He had such a fragile body but such a strong brain. Couldn't there have been some sort of harness keeping him in his wheel chair? Could he have been wearing some sort of custom head protection?
But then I caught myself and realized that you have to take risks in order to live your life to the fullest. If you want to experience the world, you have to leave the safety of your house.. or even wheelchair in Sean's case. You have to risk getting in a car accident. You have to put your life in others hands. You have to risk physical injury to become stronger.
Sometimes bad things happen to good people. Sean was never one to point fingers. It's important to stay positive and celebrate his life.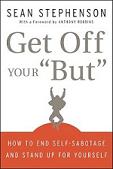 Here's some positive things you can do in Sean's memory:
- Donate to a GoFundMe to help out his wife.
- Read his book 'Get Off Your "But": How to End Self-Sabotage and Stand Up for Yourself' (you can get it here at Amazon (affiliate link))
- Check out his social media accounts or watch some of his speeches on YouTube (I embedded a compilation video of him below)
I also want to mention the SBSK (Special Books by Special Kids) YouTube channel. The channel name is a bit misleading. The channel revolves around an able bodied man visiting people with special needs, diseases, and other conditions. He interviews them and often their family members. I find the channel very informative and inspirational. Many of the people interviewed are dealing with issues yet are incredibly positive and successful. It really puts things in perspective. I wish Sean would have been interviewed.
In closing, my condolenses to Sean's family and friends. He will be missed. I enjoyed routinely checking up to see what he was up to as of lately. I'm sad knowing his life has ended, but I'll always remember him and rewatch his speeches and videos.
Rest in peace Sean..
Here's a compilation video of Sean speaking:
It's casual,
Mack Tight