Sean Stephenson Get Off Your "But" Book REVIEW
If you're new here, you will want to sign up for my newsletter to get FREE dating ebooks and mp3s along with exclusive seduction tips and videos. Thanks for visiting!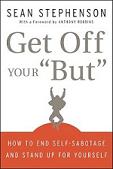 Sean Stephenson has just released a new book called 'Get Off Your "But": How to End Self-Sabotage and Stand Up for Yourself'…
The book is getting rave reviews.
You can read reviews and find out more about it by clicking here…
If you are not familiar with Sean, he is a guy who was born with some kind of serious medical condition that left his bones twisted and underdeveloped.
The body he was given really sucks, I'm not going to sugar coat it.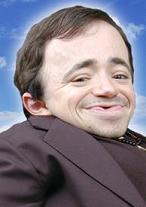 I've seen videos where he comes off as a bit "try hard" in trying to sell himself as a playboy, rock star, ladies' man tycoon…
…but I think a more practical thing to take from Sean is that he is a guy who was dealt an unfavorable hand but who is sucking it up and making the most out of his life…
His body and looks are a disadvantage "physically"… but on the other hand they might actually help if you want to be an "inspirational speaker"…
And I must admit… Sean is a great speaker. It's his strength.
If you aren't the best looking or physically gifted guy out there… stop using that as an excuse and start doing what you can to fix it. Then start focusing on your strengths rather than your incurable weaknesses.
This is what Sean has done…
If you want to learn more on how Sean did it…. and his advice and tips on how YOU can start doing it, check you get his book at Amazon…