Secrets Of Phone Game by Paul Janka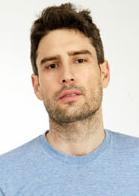 Paul Janka is the author of the Attraction Formula and Day Game: Secrets to Meeting Women.
With the recent popularity of Dimitri the Lover's viral phone messages, I thought I'd post some advice by Paul Janka about phone game that Dimitri should have followed…
___________
Secrets Of Phone Game
By Paul Janka
The secret to making a successful first phone call is…don't.
More relationships have failed to get off the ground due to awkward first calls than for almost any other reason. Unless you've got a voice like Barry White and the experience of Wilt Chamberlain, I'd say save the chit-chat for a face-to-face conversation. Instead, use a text message. It's cheap (if you have an unlimited plan) and you can send the same message to multiple recipients, which is efficient. If you get four numbers in the course of your day (1 at Starbucks®, 1 at the gas station, 1 at the deli and 1 in the bookstore/movie theater/grocery store/cleaners, etc.) wait until after work, about rush-hour and send out the same message to all three:
• Hi, babe. Nice running into you today. When can we grab that drink?
Most girls will get back to you. Here is your opportunity to change your dating reality and act with male decisiveness. In this particular case, it's not about what the woman wants. She will tell you if her plans conflict. It is here where you demonstrate that you are a man of action and that you lay out plans with authority:
• I know a cute little joint at Third and Main. Let's meet there at 9PM tomorrow night. The place is called Caliente.
Obviously, choose a different night for each girl. Voilà, you've lined up dates for the whole week! Expect a percentage of cancellations and reschedules, but most likely, the women will make every effort to connect with you. It's been a while since a confident, decisive and therefore sexy man has entered their life. They're not about to let you get away.
Dress well, be on time and make it happen!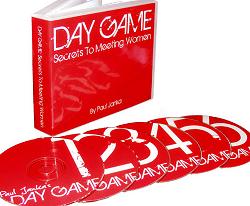 To The Good Life,
Paul Janka
Paul Janka has just released the "Day Game: Secrets to Meeting Women" audio program. Order your copy by clicking here…

You can also get his super popular Attraction Formula ebook by clicking here…