Sexual Arousal Blueprint REVIEW - Free Trial
Clifford Lee, of Cliff's List, just released the new men's dating program Sexual Arousal Blueprint.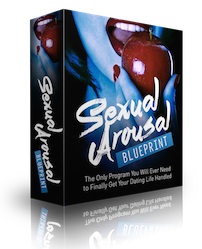 Here's my quick Sexual Arousal Blueprint review.
The product name is catchy with a bunch of seductive buzzwords in it. But what's the program about?
Here's what Cliff says.
We would like to introduce you to The Sexual Arousal Blueprint. It's NOT just another product about "pick up." This product is all about natural seduction and becoming a modern Casanova. No sleazy "pick up" techniques, no tactics, just pure authenticity.
So "pickup" is sleazy. But the Sexual Arousal Blueprint is "natural", "pure" and about "authenticity".
Okay, fine. But if you buy it, what's inside?
Cliff says inside you will find the tools that allow men to:
- Live a life of complete sexual abundance with women

- Get the girl of your dreams, your future wife, win back an ex-girlfriend, or just sleep with a total stunner

- Shake off the disease of neediness

- Live a life of complete sexual abundance with women

…and tons more
I love how it lists only 4 things and 2 of them are exactly the same lol!
All kidding aside, Chris/Cliff's Sexual Arousal Blueprint is a solid program. It's all about interacting with women in away that is sexual. Most guys "play it safe" around women. Girls find that boring and they usually end up in the "friend zone".
Sexual Arousal Blueprint tells you how to touch and flirt with girls in a way that makes them attracted to you. She'll want to have sex with you.
The main Sexual Arousal Blueprint pdf is 90 pages long. There's 4 different "experts" who author the different chapters. The chapters cover a wide range of dating topics.
Each author has their own areas of expertise. I never heard of these four guys, but they are very knowledgeable.
There's several other separate bonus pdfs covering different dating topics. For example, one is about texting girls and another is about dating younger girls for older guys. Some are written by other well-know dating experts like Zan Perrion.
It's reasonably priced and you get a lot of solid content. Plus, there's a 60 day money back guarantee.
I recommend watching the free video and getting yourself a copy.

Get the Sexual Arousal Blueprint FREE for 14 days!
If you are on the fence about getting it, get the free 14-day trial. (Technically, it's a $1 trial since there's a $1 processing fee.)
To get this, click here and immediately try closing the browser tab. There will be a popup asking something along the lines of if you want to leave or stay, click "stay on page". A new page will load offering the free trial.
It's casual,
Mack Tight