Signs That A Girl Likes You (1 Weird Telling Signal)
If you're new here, you will want to sign up for my newsletter to get FREE dating ebooks and mp3s along with exclusive seduction tips and videos. Thanks for visiting!
There's many well known signals that a girl likes you. For example, if she licks her lips or plays with her hair while talking to you. (This free video reveals a huge list of secret signals that she wants you.) But there's one particularly confusing one that I often encounter…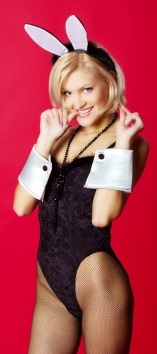 When she messes with your hair.
I've had girls rub or mess up my hair and the results are always the same. Like clockwork, we end up in bed that night…
The first few times it happened, I didn't know what to think of it. I thought, "is this girls f*cking with me?" "Is she just trying to annoy me?"
There's a natural instinct to get defensive. It's like you're the alpha dog and another dog tries to challenge you by putting her chin on top of your head. You want to bite.
But the reality is this is just flirting. Anytime a girl is voluntarily touching you, it's usually a good sign.
Instead of being offended, I take it as an opportunity to be playfully physical right back. Poke her in the ribs. Tickle her under her armpits. If you got balls, snap her bra or swat her ass.
The big problem I had was I didn't know how to read girls' signals. I didn't know when they were interested in me or just being "nice". I didn't know when to escalate things sexually.
Go watch my buddy Craig's free video on decoding girl's signals. It'll clear things up for you. You'll instantly know which girls' want to sleep with you… and which ones are just wasting your time.

Continue:
2.) Learn how to read her signals >>>
It's casual,
Mack Tight
Image courtesy of radnatt at FreeDigitalPhotos.net