Sinn PUA Interview
If you're new here, you will want to sign up for my newsletter to get FREE dating ebooks and mp3s along with exclusive seduction tips and videos. Thanks for visiting!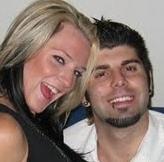 Here's my one hour interview with Sinn…
It's got a good mix of pickup advice, shit talk, gossip and self-promotion…
Make sure you stick around until the end…
Sinn talks some smack, including what he plans to do to David Wygant…
…this time it involves wearing a ski mask instead of boxing gloves!

Audio clip: Adobe Flash Player (version 9 or above) is required to play this audio clip. Download the latest version here. You also need to have JavaScript enabled in your browser.
You can check out Sinn's site by clicking here…
Here's an overview of what's covered in the interview:
Sinn describes his 12 Months To Mastery Program
Is a weekend bootcamp enough to get good with women long term?
Does Sinn recommend using natural game or routines?
How to pickup girls in college
Can old, ugly and short guys REALLY pickup hot girls?
How to pickup girls of different races and ethnicities
Why you should NEVER mention "pickup" to others…
How to prevent potential wingman problems
When to use pop culture references and when not to…
- Is David Bowie hot?
How to kino escalate
How to initiate a sexual encounter
An overview of the available Sinn PUA products, including:
Is all the PUA beef real or just marketing hype?
Will this beef lead to actual PUA-on-PUA violence?
Sinn talks some smack about:
- David Wygant
- Erika Awakening
- Mystery
- Neil Strauss
- Alex from Real Social Dynamics
Download the the interview here…
It's casual,
Mack Tight