Social Anxiety Disorder Trap: Zack Greinke & Society's Indifference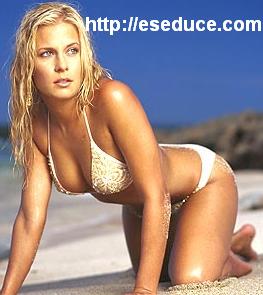 If you are reading this right now, there's a good chance you suffer (or have suffered) from some form of social anxiety…
I know I fall into that category…
I couldn't approach girls without having my mandatory 6-pack of beer in me…
A leading shyness expert once said you should NOT tell others about your shyness or social anxiety…
They will not understand and will probably start using it against you rather than having sympathy for you…
It's such bullshit… a guy with Tourette's syndrome who screams obscenities is coddled by society while a guy whose just scared to talk to new people is perceived as an asshole who makes excuses…
This is fresh on my mind because I live in Milwaukee and the Milwaukee Brewers have traded for a pitcher named Zack Greinke…
In the past I've speculated that Jay Cutler has social anxiety… but there's no need for speculation with Zack…
It seems like the only reason the Brewers, a small market team, were able to land Greinke is because he has a social anxiety disorder…
~~> Get a free pdf about social anxiety treatment…
I guess he wouldn't be able to handle the media attention in New York…
You would think the local sports radio stations would be ecstatic about landing a former Cy Young winner…
Yet all I hear is pissing & moaning…
It's quite obvious these local sports announcers have NO CLUE about social anxiety (i.e. "The Big Unit" Bill Michaels of 620am WTMJ)…
They basically want to write Zack Greinke off before he's even thrown a pitch in this town…
They fear that his "social anxiety" will make him volatile…
I know he had an issue back in 2006 with it… but this is complete bullshit…
Yet, it's just the way it is & I guess I can kind of see it from an outsider's perspective…
But this faux perception by others just makes the social anxiety worse for the individual…
It's really a "social anxiety trap" if you ask me…
Social anxiety makes you anti-social… Society's negative perception only makes it worse…
If you have social anxiety, there is treatment…
Greinke takes prescribed drugs… but I used "cognitive behavioral therapy"…
It's basically a way of "reprogramming" your brain & later gradually exposing yourself to anxiety prone situations…
If you want to learn more, check out this link for a free ebook and videos:
~~> Social Anxiety Disorder Treatment
It's casual,
Mack Tight
PS: For the record, Zack Greinke has a hot woman in his life just like Jay Cutler. Zack's married to Miss Daytona Beach USA 2008 Emily Kuchar. And they met before he was a big league pitcher, they met at Apopka High School. Emily Kuchar is also a former Dallas Cowboys cheerleader.
And yes, the picture above is of her