Stephen Nash releases The Way Of The Natural
If you're new here, you will want to sign up for my newsletter to get FREE dating ebooks and mp3s along with exclusive seduction tips and videos. Thanks for visiting!
*Update* The Natural Attraction program and the recordings of the coaching sessions from The Way of the Natural are now available as Stephen's new product "The Natural Art of the Pick-Up"…
—–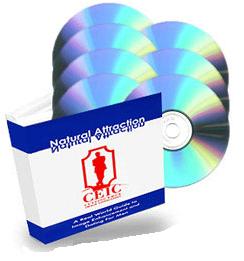 Stephen Nash AKA "PlayboyLA" is the author of "How To Get A Girlfriend" and teaches natural game.
He has just released The Way of The Natural program today.
It consists of two parts:
Natural Attraction 7-Day Audio Program
A one week audio bootcamp for developing social skills, attracting women, building an attractive lifestyle, cultivating a uniquely powerful personal look and style, and eventually falling-in-love with that One special girl.
It contains downloadable mp3 files and a 68-page workbook.
The Natural Game Coaching Sessions
This is a live 6-week "Natural" skills training program, with Stephen himself providing assignments that hold you accountable. It includes 6 teleseminar coaching sessions.
The program is released today to help guys capitalize on what Stephen terms as the springtime "Doe Season". He claims this is the time of the year where women are most looking for men so that they are not single in the summer.
So if you are interested, check out the The Way of The Natural site for more information.
The live part of the program will start soon so make sure you sign up for the program NOW if you are interested in getting out their and hunting this "Doe Season".