Is The Adonis Code a rip-off scam of the Adonis Index?
If you're new here, you will want to sign up for my newsletter to get FREE dating ebooks and mp3s along with exclusive seduction tips and videos. Thanks for visiting!
Bobby Bradshaw of 2 Girls Teach Sex fame just released a new fitness program called The Adonis Code…
You can check it out by clicking here…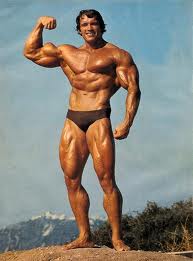 It seems to be another "how to eat healthy and get ripped" program…
What I thought was interesting right away were the names - "The Adonis Code", and the "Adonis Formula"…
In my opinion, these names seem very similar to Brad Howard's "The Adonis Effect" program and his "Adonis Index"…
I first blogged about Brad's program 5 years ago… that program was, and still is, wildly successful…
That was the first time I heard the term "Adonis" associated with a fitness program… and I thought it would be the last…
I understand that there's a billion fitness programs out there, but it is my opinion that Brad should have the term "Adonis ___" locked up in reference to any fitness programs geared towards men…
What do you think?
Is The Adonis Code a rip-off of The Adonis Effect?
Does the Adonis Formula sound like a clone of the Adonis Index?
Is The Adonis Code a scam?
Or is this just a coincidence?
More importantly, which is better?
Check out Adonis Code here and Adonis Index here and let me know which you think is better in the comments below…
It's casual,
Mack Tight