The Attraction Code book is finally available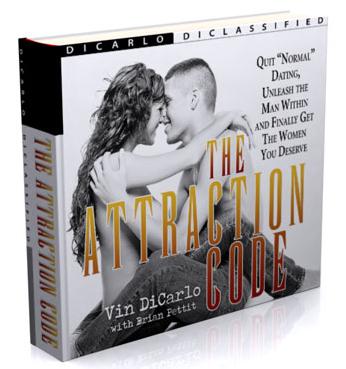 Vin DiCarlo has finally made his new ebook "The Attraction Code" available for purchase. You can buy and then download it at this very second.
I listened to the last half of the teleclass last night and was very impressed by what Vin had to say.
I was a bit nervous about the eventual asking price but I was pleasantly surprised to find it under $40.
I was also impressed with the sheer number of quality bonuses that are included with it. Some of the bonus ebooks focus on eliminating some of the critical hang ups that I find my readers having such as flaking.
Order it The Attraction Code by clicking here.