The Casting Call for "The Pick Up Artist" Season 2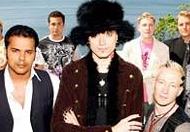 RECENTLY UPDATED, SEE THE END OF POST FOR MORE INFORMATION
I posted over a month ago that there would be a season 2 of VH1's "The Pick Up Artist" and I still had doubters.
This casting call by 3Ball Production, the production company for the show, should put a nail in the coffin for those last remaining doubters.
As always bookmark eSeduce.com, subscribe to the feed, get email updates and subscribe to our newsletter and HEAR IT HERE FIRST!!!
____________________
Casting Call Information
City: Any City
State: CA
Posted On: 03/19/2008
Closing On: 04/15/2008
Company: 3Ball Production
VH1's "THE PICK UP ARTIST" IS BACK and SO IS MYSTERY!
WE ARE NOW CASTING GUYS TO BE ON THE SHOW!
*ARE YOU A QUIRKY BUT LIKEABLE GUY WHO HAS TROUBLE PICKING UP WOMEN?
* WOULD YOU BE CLASSIFIED MORE AS A "GEEK" THAN A "STUD" when it comes to dating women?
*DO YOU THINK MOST GIRLS ARE OUT OF YOUR LEAGUE?
WE'RE LOOKING FOR LIKEABLE & QUIRKY GUYS WHO ARE INTELLECTUAL, BUT A BIT SOCIALLY STUNTED WHEN IT COMES TO WOMEN! YOU CAN BE CONFIDENT IN OTHER AREAS OF YOUR LIFE, JUST NOT WHEN IT COMES TO FIGURING WOMEN OUT!
WE ARE SEEKING GUYS 21-30 WHO ARE ONE OF THE BELOW:
1) YOU ARE MORE GEEK THAN STUD
2) YOU ARE SHY/SOCIALLY AWKWARD WHEN IT COMES TO INTERACTING WITH BEAUTIFUL WOMEN
3) MANAGE TO SAY ALL THE WRONG THINGS WHEN INTERACTING WITH WOMEN
4) YOU ARE INTELLECTUALLY GIFTED BUT SOCIALLY STUNTED!
5) YOU MAY BE CONFIDENT IN OTHER AREAS OF YOUR LIFE, HOWEVER YOU HAVE NO CLUE WHAT WOMEN WANT
THIS IS THE REALITY SHOW OF A LIFETIME TO WILL HELP YOU GAIN SELF-CONFIDENCE WITH THE OPPOSITE SEX.
Go to RealityWanted.com to apply now!!!
Download episodes of season 1 now and get the Mystery Method book if you yet haven't.
UPDATES:
- Venusian Arts just released an update to Mystery's prior book. It is called "Revelations". Check out my Revelation review.
- "Virtual Casting Call" for Season 2 of "The Pick Up Artist" at PickUpArtist2Casting.com
- VH1 Confirms a Season 2 of "The Pick Up Artist" on their blog