The Date Mentors Program featuring Carlos Xuma and Steve G. Jones
If you're new here, you will want to sign up for my newsletter to get FREE dating ebooks and mp3s along with exclusive seduction tips and videos. Thanks for visiting!
Sammy Haggar & David Lee Roth…
Jay-Z & R. Kelly…
Hannah Montana & Miley Cyrus…
…and now Carlos Xuma & Steve G. Jones!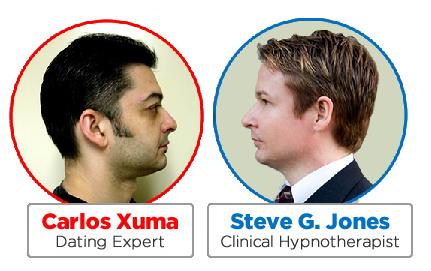 Yes, now you can get the Best Of Both Worlds when it comes to Seduction and Hypnosis…
Carlos is a Dating Expert and Steve is a Clinical Hypnotherapist…
…and they have joined forces to "create a system that will equip any man on Earth with the transcendent ability to pickup A woman using the power of hypnotic influence"…
Their new Date Mentors Program has launched recently and it consists of 6 audio modules and 9 bonuses.