The Importance of Knowing the Time Constraints for Your Pickup By Paul Janka
If you're new here, you will want to sign up for my newsletter to get FREE dating ebooks and mp3s along with exclusive seduction tips and videos. Thanks for visiting!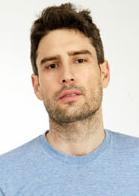 Paul Janka is the author of the Attraction Formula and Paul Janka Day Game. You may know him by my previous posts including Gawker Loves Paul Janka, Paul Janka on The Today Show and Paul Janka on Dr. Phil.
Here's an article by Paul about the importance of figuring out the time constraints for your pickup. I particularly like this one because Paul admits he fucked up.
There is no problem with fucking up; it is actually a good thing. The problem is not learning from your fuck ups, of which it appears Paul wasn't able to do in this case.
___________
The Curse Of Bad Mojo
By Paul Janka
I was on the subway today, heading from midtown to Brooklyn. I felt pretty good, though I hadn't eaten breakfast so my energy was a bit low. I walked on the subway and looked up and down the car. I spotted an attractive blonde in a purple dress, but she was a bit old and she was squeezed between two guys, so there was no easy rap - I'd have had to stand up and rap to her. I looked the other way, and there, towards the end of car was a gorgeous woman, sitting alone. And I don't mean hot, good-looking, or sexy - I mean a bona-fide "10″. She was sitting alone, listening to her iPod. I sat next to her and evaluated the situation. I noticed, right off, an engagement ring. I mentally threw the towel in, thinking that it wasn't worth striking up a conversation…
A minute later, I change my mind and decide to say, "Hello," if for no other reason than to pass the time. I point to her ring and say, "So, looks like you're engaged. Either that, or you wear a rock to ward off men…" She laughs and tells me that she is, in fact, engaged. We have a nice rapport and she tells me she's Czech/Norwegian, from Toronto, Canada. We talk a bit more. Turns out she's been engaged over a year and there's no date for the wedding. Interesting… It seems that she's in a holding pattern; maybe the fiancé is neglecting her. I ask. She tells me he isn't even in New York City.
At this point, I guess that she's on her way to a "look-see or an audition," and she admits that yes, she is a model/actress. She's on her way to her agency to have a chat with them about her career…
I failed to heed my own advice at this point and I didn't ask her where she's getting off. In the middle of my inquiry, the train slows, she gets up and says, "This is me!" and walks to the sliding doors. She looks back, perhaps expectantly. I tell her that I'll get her next time, if she still isn't married. She gets off the train. I'll probably never see this beautiful woman again, and she was right there…
I can't find an excuse plausible enough to make me feel okay about this missed opportunity. I fucked up.
So, there you have it. Even I drop the ball from time to time. And the worse part is, I wrote in my book Attraction Formula how to avoid this scenario: know what the time constraints are in any particular situation. I can only learn from this, as I hope you do.
Good luck out there.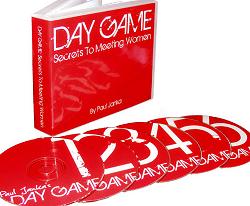 To The Good Life,
Paul Janka
Paul Janka is referred to as "the king of day game" so fittingly he has just released the "Day Game: Secrets to Meeting Women" audio program. Order your copy by clicking here…

You can also get his popular Attraction Formula ebook by clicking here…