The Obsession Formula REVIEW ~ Get Her OBSESSED?
Dating Coach Adam Lyons just released his new men's dating program The Obsession Formula.
Here's my quick The Obsession Formula review.
Quick External Links:
* The Obsession Formula Sales Video
* Skip To Checkout Page To Buy
What's The Obsession Formula All About?
Adam Lyons says.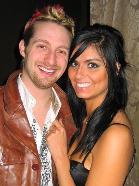 "The Obsession Formula is the quickest way to make a girl obsess over you. Use this simple formula to ignite a woman's obsession fantasy so that she desires you and only you."
Basically, you mind fuck a girl to get her obsessed over you. Adam describes the 3 obsession fantasies that different girls have. These obsession fantasies are used in the plots of literotica books and "chick flicks".
Adam then tells you how to get her obsession story… oops, I mean "fantasy". There's a handful of obsession fantasies that girls are attracted to. Once you know which one works on her, you use it to your advantage. Adam tells you the application of each fantasy. That includes what to say and how to act to trigger her obsession fantasy. She'll then become attracted to you. You'll supposedly get her obsessed with you.
The 3 Obsession Fantasies are.
* The Devotion Fantasy.
* The Chasing Fantasy.
* The Temptation Fantasy.
You can find out more about each one here.
If this all sounds a bit similar to Christian Hudson of The Social Man's "The Girlfriend Activation System", there's good cause. Two people from behind the scenes of Christian's company branched off to form their own company, Enrich Marketing. They have handled a lot of the marketing while they recruited Adam Lyons to create and be the face of their first program, The Obsession Formula.

It wouldn't be a The Obsession Formula review unless I told you what was included.
If you buy it, you'll receive.
* The Obsession Formula.
* The Friend Zone to Sex Zone.
* Facebook Seduction.
* Text Game Mastery.
* The Hookup Manual.
* Tinder Secrets.
* The Art of Speaking Womanese.
* The Online Attraction Formula.
* Only You.
* X-Ray Vision.
* The Red Hornet Academy - Trial.
Click here for details on each part.
The Obsession Formula Review Conclusion.
The Obsession Formula is a solid program. It's all about interacting with women in away that turns them on and makes them chase you. Most guys talk to girls in a way that they find boring. That's why girls reject them or put them in the "friend zone".
I was nervous that The Obsession Formula was going to just be a rehash of The Girlfriend Activation System. It's similar in some ways, yet different. Adam Lyons is a well respected dating coach. He brings his own spin on things.
Some of the bonuses are great and others are a bit brief and bland. Overall, The Obsession Formula includes a lot of material at a reasonable price.
There's a 60 day money back guarantee, so there's no real risk to try it out.
Get The Obsession Formula at the lowest offered discounted price.
I recommend watching the free video and getting yourself a copy.
I hope this The Obsession Formula review has helped you make your decision to get it or not.
It's casual,
Mack Tight