7 Tips For Getting Out Of A Dating Slump
Are you a man in a dating slump?
Has your success with dating women DECREASED rather than increased?
If so, here's an article by Speed Seduction® founder Paul Ross (AKA Ross Jeffries) with 7 tips for getting out of a dating slump….
——————————–
Dear Speed Seduction® Student,
Occasionally a student will tell me how he at one point was a total Seduction master, but lately feels like he belongs back in Sargy kindergarten.
Case in point, this one student telling me about his "slump" after earlier World Series results with women:
I haven't been able to get out of a dating slump I'm experiencing currently, and I really need to ask for some tips from you guys. About this time last year I had had sex with about 7 very attractive women in a 10 month span, and VERY NEARLY had sex with twice that number. I was really improving in my skills. But something happened and I have been completely unable to figure it out on my own.
A few suggestions:
First: Sarging in the right way requires a good state, which requires good physical energy and health.
When my sarging is slumping, for me, there is only ONE reason: physiology. I'm probably not sleeping or exercising or meditating or breathing or eating right.
How is your physical health? How are you doing with your sleeping etc etc?
Second: are you ignoring basics and getting sloppy? When we get on a big win streak, sometimes we start getting very sloppy and leaving out important skills/steps/practices/realizations etc.
Third: Has your vibe become more, shall we say, predatory? Take a good, objective look at yourself and ask if maybe you might want to add some genuine curiosity and compassion for people in general and women in particular. Inject some curiosity and genuine warmth in there and see what happens.
Fourth: on a social level, did you do some women wrong in a fairly close circle of people/friends? Maybe you've got a rep as a usurous asshole among a tight knit group of girls/guys? I don't know, but it is worth asking.
Fifth: this could be reality's way of saying: stop. You want something different/other/in addition to just fucking around. Maybe a part of you doesn't just want to fuck. Not knocking just fucking, just saying maybe you on a deep level don't want to do it anymore. Or at least not ONLY that.
Sixth: anything going on in other areas of life that might be making you more needy in your vibe? How is your personal life outside of women? Job? Business? Family? Any of these can affect sarging. When my sister died of cancer several years ago, I couldn't sarge a hooker with a fistful of Benjamins.
Finally, you might just want to drop back and focus on basic meeting/greeting/rapport skills. Take the pressure off. Or go teach someone else as a way of reviewing skills yourself.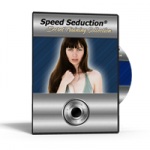 Let me know how these suggestions resonate and then go do some.
PR (aka RJ)
P.S. Inside the Speed Seduction® Secret Training Collection I unveil how to break through slumps WITHOUT pushing through pain using techniques and tools for seduction "super-learning". Beat the slump and make the jump >>>
Click here to watch cutting-edge Female Seducing presentations INSTANTLY!