Hey Tony Robbins, Having People Burn Their Feet Walking Over Hot Coals ISN'T "Motivational".. it's STUPID!
If you're new here, you will want to sign up for my newsletter to get FREE dating ebooks and mp3s along with exclusive seduction tips and videos. Thanks for visiting!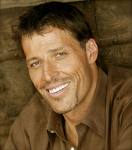 One of the trademarks of self-help guru Tony Robbins is having his Unleash The Power Within seminar attendees walk over a bed of hot coals…
Supposedly, it's to help them "face their fears"… even Oprah has done it..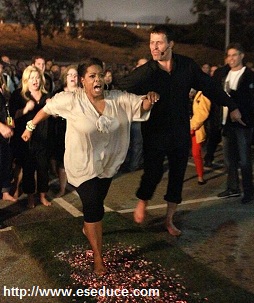 But there's a problem… people keep burning their damn feet. I reported about it 4 years ago, and now it happened again in Dallas.
I get it.. Tony's a marketer. Seeing videos or pictures of normal people walking on smoldering coals is great marketing for his seminars. But does walking over coals, and potentially burning your feet, actually lead to you being more "fearless" in life in general? I doubt it.
My advice is to save your money and feet and just get the audio book at Amazon..
If history repeats itself, expect a similar post in the future where more people go to the hospital for trying to "face their fears" at a Tony Robbins seminar. Just fucking brilliant.. and this dude has his own island?!
Hey guys, I'm starting my own self-help seminars called "Unleash Your Inner Balls". I will kick each attendee in the nut sack (or ovaries, I don't discriminate) with my steel-toe boots. This will make you have bigger balls of steel to face every problem you encounter in your life. For this, you pay me $3000. You're welcome!
It's casual,
Mack Tight