TSB announce their Dominican Man Transformation Retreat
If you're new here, you will want to sign up for my newsletter to get FREE dating ebooks and mp3s along with exclusive seduction tips and videos. Thanks for visiting!
UPDATE: The TSB Retreat is gone… for a weekend retreat now, I suggest taking a Adam Lyons boot camp…
Click Here To See His Upcoming Schedule…
Otherwise, TSB now offers a cool new downloadable program called Conversation Escalation you should check out…
Click Here To Learn More About That…
——————
Anyone who has kept up with this blog knows how big of a fan I am of Bobby Rio and Michael Stoute from TSB Magazine.
I'm happy to hear that they are taking their first plunge into coaching with their recently announced Man Transformation Retreat held in the Dominican Republic from Thurday August 21st to Sunday August 24th.
Here is a brief outline of what will be covered at the retreat:
* Overcoming approach anxiety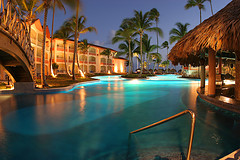 * Understanding inner game
* Creating your own openers and routines
* Improving posture and body language
* How do deal with shit tests and rejection
* How to build a social circle
They have a podcast and an information page about the retreat so check it out if you want to learn more details.
The retreat only costs $975 for all 3 nights. That price includes the seminar, your accommodations, 3 meals a day, all your drinks at the villa, taxis, and materials (special book and CD program created for the weekend). It even includes 4 weeks of follow up tele-seminars.
This is a real bargain as far as bootcamps go and the fact that it is held at an intriguing location makes it an even more desirable bootcamp to attend.
They can only accommodate a maximum of 10 guys on this retreat so if you are interested you better go to their site and contact them now to sign up before all the spots are all gone.