Vanderbilt Football Coach James Franklin Compares Approaching Women to Recruiting Players
If you're new here, you will want to sign up for my newsletter to get FREE dating ebooks and mp3s along with exclusive seduction tips and videos. Thanks for visiting!
This morning, I read an interesting article 'vaguely' about approaching women…
It revolves around some sexist comments made by Vanderbilt football coach James Franklin…
Here's what he said during a radio interview…
"I will not hire an assistant coach until I've seen his wife. If she looks the part, and she's a D-1 recruit, then you got a chance to get hired. That's part of the deal.

"There's a very strong correlation between having the confidence, going up and talking to a woman, and being quick on your feet and having some personality and confidence and being fun and articulate, than it is walking into a high school and recruiting a kid and selling him."
WOW… that "D-1 recruit" line takes the cake…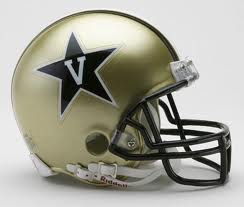 Forget recruiters, Vanderbilt needs to fire this guy for not being "articulate"!
Now, I kind of get the concept he's trying to make…
Really hot girls have tons of guys trying to get them to commit…
Big time high school jocks have tons of recruiters trying to get them to commit…
In both situations, you have to be confident and a good talker in order to be the one chosen from the pack…
I write a blog about picking up girls, so I probably understand his analogy more than the general public…
But with that being said, this coach is a MORON…
The problem is the way he worded it all…
If I was a woman, here's how I would interpret it…
"If a recruiter doesn't land a job at Vanderbilt, he has his wife's ugly looks to blame."
See what I mean? Put yourself in a woman's shoes for a second…
Now on the flipside, here's how *I* correlate pick-up artist skills with success in your career without sounding like a giant douchebag…
"By getting over your social anxieties and improving your social skills… you'll see benefits in your dating life, career and relations with your friends and family."
Basically, I'm getting at the same point… but without using an analogy that is critical of innocent bystanders…
So what was his biggest mistake?
He broke my "Risk vs Reward Social Calibration" rule…
If there's a high risk in saying something with no chance of reward, DON'T SAY IT!
This really isn't rocket science…
People play the lottery knowing the odds are bad because there's little risk (a couple bucks) and a big reward (millions)…
What James did was the equivalent to placing a million dollar roulette bet on "purple"…
So to tie this all together….
The real key to becoming better socially is first getting over your anxieties…
And next its knowing to talk more when the risks are low… and knowing to keep your mouth shut when the risks are high…
In conclusion, James should do himself a favor and SIGN UP FOR MY FREE NEWSLETTER…
In fact, you should sign up for it too!
There's no risk… and a lot of reward

It's casual,
Mack Tight
P.S. - feel free to leave comments on my facebook page.