VH1's The Pick Up Artist ratings surge, expect another season
I heard it from a source a week and a half ago that the ratings for the show were improving but the only stats I saw up until yesterday were for the premiere episode which were not very good.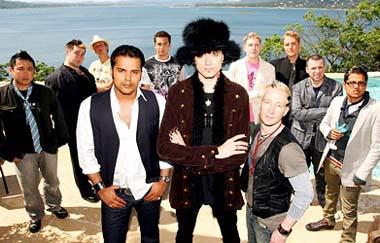 That changed yesterday when I saw a Cable360 article from September 7th that reported:
"The Pick-Up Artist averaged 1.8 million total viewers and a 1.3 rating in viewers 18-49, a series best."
That's almost three times the premiere episode's ratings of 673,000.
I then got wind of a Variety article from September 11th that reports:
"Other cable highlights: VH1's "Pick-Up Artist" surged to season highs on Monday (1.1/3 in 18-49, 1.77m) and drew a 7 share in women 18-34…"
The stat that surprised me the most is the 7 share in women 18-34. I thought the number of female viewers would be a sticking point with the show but I was obviously wrong.
These ratings are close to those of first run episodes of lower rated network shows such as the CW's "Veronica Mars" or "One Tree Hill".
I also checked out VH1.com's show charts this morning and "The Pick Up Artist" episode 6 is setting fat at number one.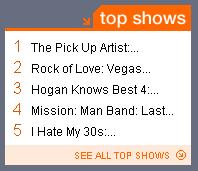 Debuting in the summer may have been more of a blessing than a curse after all. It will be interesting to see how the finale does when it is up against new episodes of network shows.
I predict that Mystery will be back on VH1 in some form or fashion a year from now if not earlier.
In the mean time check out Venusian Arts Revelation…
It's casual,

Oh yeah, I promise a new non-"The Pick Up Artist" post tonight.