Vin DiCarlo's Mastermind dives into female psychology in August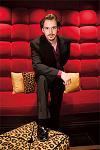 Vin has given an outline of August's Mastermind program and I must say that it looks VERY interesting.
It appears like he is going to focus heavily on female psychology.
Vin starts by saying that women categorize guys as either "In The Know (ITK)" or "Out The Know (OTK)". Basically it sounds the same as natural/PUA and AFC to me.
Women are more willing to be honest and have sex with ITK guys while they are more likely to lie, cheat and take advantage of OTK guys. He says that women can easily separate ITK from OTK guys just by testing their belief system.
If you are a Mastermind member, there is going to be an upcoming briefing and a CD with a 70 minute conversation with a typical "good" girl who spills her guts about how and why she treats OTK guys like shit and ITK guys like kings. If you are not a member yet, check out below on a very special deal.
Apparently there are 28 major revelations from the interview that Vin is going to explain. Here are six that I found the most interesting:
* The shatter-proof belief system "In The Know" guys have that women can feel coming from a mile away
* The mental "short-circuit" that FORCES her to lie to an "Out The Know" guy about her true sex life
* How she uses "Michael Moore" logic to invent boyfriend problems… And justify screwing an "In The Know (ITK)" guy
* Why a woman's way of sleeping around is a 'house of cards' that ensures there's no messy after-the-fact guilt
* The fuzzy female logic that puts a gag on her morals and lets her cheat "guilt-free" with any "In The Know" guy
* 3 under-handed schemes women use on OTK guys to get expensive gifts and travel without giving them sex
I really want to hear the bit about "Michael Moore" logic!!!
The problem I find with most products and material coming out is that these gurus are spending more time trying to reword old material to make it sound new than providing worthwhile new revelations.
If Vin can do a solid job revealing and logically explaining the illogical actions of women to men beyond what Mystery has already done, I think that August's Mastermind will be a must have.
I'm always weary of females in programs because 9 out of 10 times they seem to give bad advice. I was just talking to Flamingo Kid about some of the horrible female speakers David DeAngelo had in some of his Double Your Dating seminars.
If this woman is as brutally honest as Vin claims and he can keep her on track, I think we all can learn a lot from it.
I've reviewed Vin DiCarlo's Mastermind in the past. It is basically a monthly subscription service that provides timely seduction and dating content.

The good news is that you can get a August's Mastermind for FREE if you order Vin DiCarlo's The Attraction Code ebook program for $37.
You have to order before midnight this Friday (August 1st) to get into the August briefing, so order it now.
You'll get The Attraction Code ebook, several additional ebook bonuses, August's Mastermind briefing, the Mastermind CD and more all for under $40.
Order them now by clicking here…