Vin's The Candy Store Video
If you're new here, you will want to sign up for my newsletter to get FREE dating ebooks and mp3s along with exclusive seduction tips and videos. Thanks for visiting!
Everyone's favorite PUA with an overtly Italian name, Vin DiCarlo,
has a new video where he talks about his new system in a strange location…
It's about 13 minutes long and there's some good content…
Vin claims "…the woman who watched me record it said I 'shoulda
got sued' once she saw the content…"
That sounds a load of bullsh!t to ol' Mackatooey here, but I'm sure
he looked like a total PEDO loitering around the candy isle and
talking about picking up girls…
I'm… Just… Saying…
Click Here And Judge It For Yourself…
There's also a contest where if you leave the best comment below the
video, you can win his new "system"…
But don't bother… I'm already going to win with my mind-blowin' comment…
"FIRST!"
If you think you can somehow beat that, Click Here…
Speaking of "candy"…
I like getting Blow Pops…
Hey RJ, how's that for Verbal Ambiguity!!!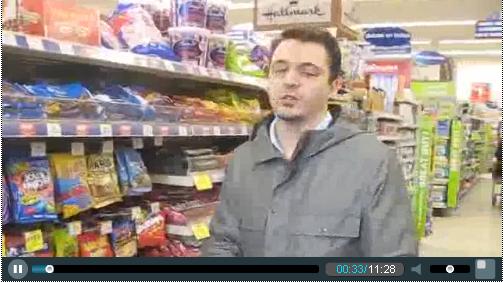 It's casual,
Mack