"Virtual Casting Call" for Season 2 of "The Pick Up Artist" at PickUpArtist2Casting.com
If you're new here, you will want to sign up for my newsletter to get FREE dating ebooks and mp3s along with exclusive seduction tips and videos. Thanks for visiting!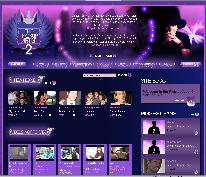 In addition to the traditional casting call made by 3Ball Productions that I mentioned earlier, there is also a "virtual casting call" put on by VH1 at PickUpArtist2Casting.com.
The site is a social networking-like site where you can create a profile and add videos in hopes that people will vote for you to be on the show.
The rules say that they will chose one of the contestants from the site by using a "10-week online casting competition" that consists of three rounds (The Pitch, The Story and The Closer).
There is even a blog but I'm sure it probably won't be updated much. I recommend subscribing to my blog feed if you are looking for more regular information on the show. I'll always have what's going on here.
Check out these other recent posts for more information on "The Pick Up Artist" and the show's casting:
- The Casting Call for "The Pick Up Artist" Season 2
- VH1 Confirms a Season 2 of "The Pick Up Artist" on their blog
- Download episodes of VH1's "The Pick Up Artist" at iTunes and Amazon Unbox
- Get "The Mystery Method" book at Amazon