What Age Girl Is Too Young To Have Sex With If You Are An Older Man?
This past weekend I had some dude text me a picture of two girls with the caption "what do u think of girl in blue?"…
My reply was "Y, u bangin her"…
His text back was "What" "She is only 18!!!!!!!!!!!!!!!!!!!"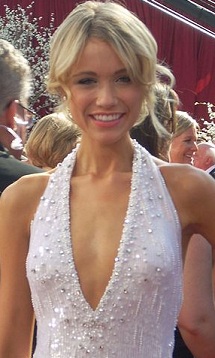 From there I just laid into the sunuvabitch… what a dumb twat…. he sends me a pic asking me to grade some girl and then tries to chastise me for making a sexual implication regarding her… f**k him!
But really, it was my own fault… I knew this guy was an unhelpable pathetic douche who couldn't get laid in a morgue… why was I wasting my valuable time responding to his bullshit texts?
But since you're reading this… YOU are not a douche… so let me give you some advice when it comes to what age girls are "too young"…
In my eyes, there are two groups of girls…
1. Those who meet the local age of consent
2. Those below the age of consent
When it comes to what age of a girl I will allow myself to have consensual sex with… it is quite simple…
Any girl who meets the local age of consent…
I live in Wisconsin, the age of consent here is 18 years old… I'm in my 30's… that means I WOULD sleep with a girl 10+ years younger than me and not give 2 shits and a f**k…
Does that make me a "dirty ol' man"?
I DON'T FREAKIN' CARE IF IT DOES OR NOT!!!
The "age of consent" is the legal age determined by my government of which a girl is mature enough to make her own decision on if she wants to have sex with a guy of my age…
It's that damn simple…
The law is extremely cut-and-paste…
Don't make things more complex and cause problems for yourself…
Don't flush opportunities down the toilet because of the perceived judgement of society…
Judgement makes those who create self-imposed restrictions on themselves feel better about making unnecessary sacrifices…
The problem really resides with those who are accusing rather than those being accused…
The prude who really wants to sleep around calls sexually liberated women "sluts"…
The dude who wants to bang 18 year-olds but can't calls the guys who can "dirty old men"…
If you take yourself out of the equation for a younger girl who's open to sleeping with an older man… she'll just go to the next older man who follows my rules and he'll end up bangin' her…
You're not "changing her"… she's old enough to make her own decisions… you're just shooting yourself in the foot…
Stop shooting yourself in the foot!
It's casual,
Mack Tight
P.S. - Subscribe to my newsletter for more free dating tips and advice…
P.P.S. - "Like" me on Facebook…
P.P.P.S. - Send me a tweet over twitter…
P.P.P.P.S. - Click the "like" button below if you agree with me…