Where To Meet Asian Women
If you're new here, you will want to sign up for my newsletter to get FREE dating ebooks and mp3s along with exclusive seduction tips and videos. Thanks for visiting!
Do you find Asian women attractive but don't know where to meet them?
Well, you're in luck… because Dean Cortez wrote this article to tell you where to meet Asian women in New York, Toronto, Las Vegas, Atlanta, Chicago, Orange County, San Diego, Los Angeles… or WHEREVER you live!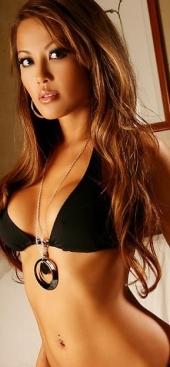 He gives 8 examples… some are obvious and some are plain genius…
————————
Where To Go To Meet Sexy Asian Women
A lot of guys aren't really sure WHERE TO GO to meet Asian women. Let's face it, a lot of the high-quality girls aren't found in the bars and nightclubs… and certainly not the girls who are the "shy type" (which does describe a fairly large percentage of Asian women), or are busy with their studies. That's why it's time for you to think "outside the box."
I'm going to explain a few GREAT environments where you can meet tons of hot Asian women… and one of the big advantages of meeting them in these places is that their "guard" isn't up. You can strike up conversations with girls in a way that feels friendly and natural.
* Art Galleries and Festivals. Check your local newspapers for announcements about events featuring Asian artists or crafts. Not only are these awesome places to meet girls, but it's also an opportunity for you to pick up some items that will improve your home décor. (Having some cool Asian artwork or furnishings will create great topics of conversation when you have girls over to your place.)
* Asian Supermarkets. These days, most towns and cities in the Western part of the world have significant Asian populations, and there are Asian supermarkets that cater to their dietary preferences.
I've wound up dating several Asian girls that I met in these places. Usually, I'll grab an item off the shelf and ask a girl for her help in translating the ingredients.
I'll tell her that I'm going to a birthday party for an Asian friend of mine, and I want to try to prepare a dish to bring. (The more clueless I seem about how to cook Asian food, the more amused and helpful the girl will be! Sometimes, these conversations wind up with me inviting her to come and cook her favorite dish at my apartment.)
* Auto Shows. Young Asian people are into fast, flashy, souped-up cars. (If you've seen any of the "Fast And The Furious" movies, you know what I'm talking about.) Plus, these shows often hire super-hot Asian models to show off the vehicles. Definitely worth checking out!
* Business/Computer Conventions. A lot of mature, professional (but sexy!) Asian women attend these conventions to network and further their careers. These are excellent places to meet women, particularly if you're looking to meet smart, career-minded ladies.
* Casinos. The Chinese in particular are very serious about their gambling. If you have casinos in your area they are guaranteed to draw a large number of the local Asian population.
The best places to meet girls are in the food court areas (when they're taking a break from gambling) or at the tables, if you're willing to wager some money and know how to play the game.
In my case, I'm a decent blackjack player, so I can always sit down next to an Asian woman and participate in the game with her. As soon as we both win a hand, I'll give her a high-five and start a friendly conversation with her.
* Chinese Cultural Events and Festivals. New Year is the most important celebration for the Chinese. It kicks off in February and runs for 15 days! Check your local newspaper and the Internet for news about special events and celebrations, which often include a street festival if you've got a Chinatown district in your area. Don't miss it!
* Asian Health Food Stores. Asians are big believers in preventive medicine and holistic health (which is good stuff for you to learn about). You can learn a lot by hanging around Asian health food stores, and build your network of Asian women.
* Universities. I saved the best for last. In America, our institutions of higher learning are absolutely flooded with young Asian women! At several campuses that are part of the University of California, more than 50% of the student body is Asian-American.
This means a huge number of beautiful, intelligent young hotties that are ripe for the picking. Visit your local college campuses, stroll the grounds, and find the "student center" where people hang out and take study breaks.
You're sure to find bulletin boards where upcoming events and activities are advertised. Go to any Asian-themed events.
A perfect conversation starter: tell girls that you're thinking about taking a course in a subject that interests you.
* The Juiciest Secrets To Dating Asian Women Revealed! These are just a few quick ideas to get you on the right track. The "Secrets Of Dating Asian Women" program contains an entire chapter on places to meet Asian women… and of course, on top of that, you'll also be getting ALL of the insider tactics on how to approach Asian girls, start conversations, build connections, and easily get phone numbers and dates.
Give it a quick look here (and don't miss out on the KILLER free bonuses as well!)
(These tactics have worked for me and my friends like a CHARM…and not just when we're traveling in Asia. These tactics are proven to be just as effective with Asian women in your own country, your own city, your own town!)
Enjoy — and start putting these skills to good use!
Your wingman,
Dean Cortez
For more details on dating Asian women, check out Dean's site here…