February Feed and Comment Contests
If you're new here, you will want to sign up for my newsletter to get FREE dating ebooks and mp3s along with exclusive seduction tips and videos. Thanks for visiting!
I need to get rid of some stuff because my bachelor pad is getting too cluttered and I plan on moving soon.
I could try selling it but I don't have the time so I'm going to give it away to those who contribute to the success of this site.
The prizes include a digital camera, a portable DVD player, a new bottle of cologne and a bunch more to be announced throughout the month. The prizes and rules are listed below.
There are three different ways to win my stuff so read the following carefully.
———–
1. Subscribe to Email Updates for this site:
If you are already subscribed to email updates you are already entered and don't have to do anything.
Otherwise all you have to do is put your email address in the space below and click the "Subscribe" button. A new window will open and you will have to type the letters and numbers that are in an image. It is free, you can unsubscribe at any time and your subscription will be handled by FeedBurner.
If you do not see the form and button above click here to subscribe

Check your inbox for an email and confirm your subscription. If you don't see an email in your inbox then check your spam folder. Unconfirmed subscriptions will not be eligible.
At the end of the month I'll pick random subscribers for winners and send them an email.
Make sure you do this sooner than later because I may be also giving away random gifts throughout the month to subscribers (hint, hint).
———–
2. Subscribe to my Blog Feed:
Subscribe to my blog feed by clicking here and choosing your reader of choice (I personally use Google Reader). Once again, it is free, you can unsubscribe at any time and it is delivered by Feedburner which is the most trusted and reliable feed delivery system available.
Throughout the month I will insert special instructions for the feed subscribers to email me and the first person to email me gets the prize. These special instructions and email address will only be visible in the feed and not on my page so it is important that you subscribe to the feed.
———–
3. Leave comments:
Leave a comment to any of my posts. Make sure to use a real email address when you leave a comment or else I will not be able to contact you.
At the end of the month I will roll dice to determine which comments are the winners. If I make 30 posts in February I will roll six dice (6 = post 1, 36 = post 30). If I roll a 6 I will go to the first post of the month and count how many comments there are for it. If there is four comments I will roll one die until I get a 1,2,3 or 4 and the person who left that comment will win the prize.
Whether you leave a hundred comments in February or just one, you will have a chance to win a prize either way. Of course if you make more comments you will have a better chance of winning something.
Comments that are too short, irrelevant, incredibly peculiar, spammy or of poor quality will either not be posted on the site in the first place or I may reroll and select a different winner.
———–
The Prizes/Rules:
Throughout the month I will add more and more prizes. I make no guarantees for the quality of the prizes, remember this is stuff I do not want in the first place.
I will only ship prizes to the United States, Canada, Mexico, Germany, Italy, France or the UK due to shipping costs and language issues.
You can only win one prize won per month per person or mailing address. Any entries deemed to be fraudulent will be ignored.
Here are three random prizes to start things out: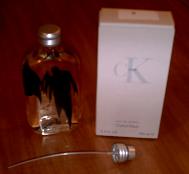 CK One eau de toilette 3.4 FL OZ/100 mL bottle
Sure, this prize would have been more relevant 10 years ago but nonetheless this is a limited edition designed brand new bottle with a sprayer top. Believe it or not I actually have two more unused bottles of this stuff yet. I must have stocked up before Y2K or something and forget about them.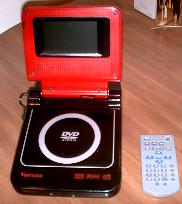 Venturer 3.5″ Portable DVD player with remote
Yes, the screen is very, very small. No, it does not play Blu-ray discs. Yes, it is fire engine red. Any other questions?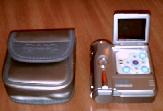 DXG 2.0 Megapixels Digital Camera
Wow, a whopping 2.0 MEGApixels! Quit complaining, it's free if you win it and you can give it to your Mom for Mother's Day.
———–
This should be fun. At the least you'll be getting updates with pickup related content for free and will have made comments that have added to the topic of discussion for the post. I promise better prizes throughout the month so keep posted.
It's casual,